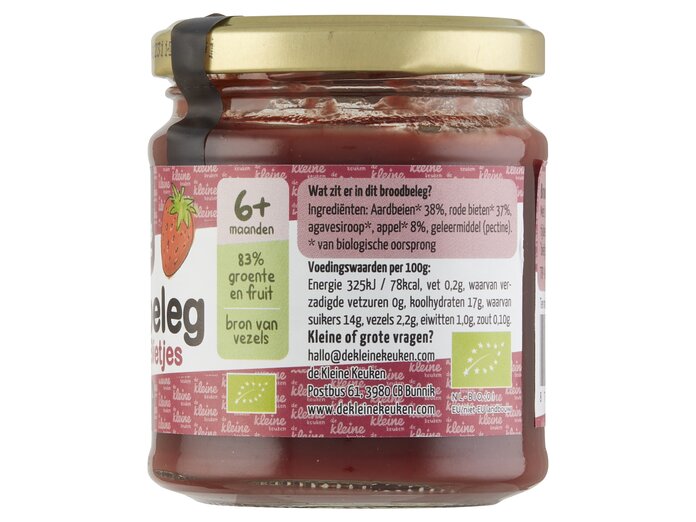 Ingredients:
Strawberries* 39%, beetroot* 37%, date syrup*, apples* 8%, pectin*
* organic origin
Allergens:
None
Contents: 170 grams
This topping has a limited shelf life after opening, due to the low sugar content and because we have not added any preservatives. Completely natural! Does your little one not eat that much yet? Then we have these tips for you:
Put the jar back in the refrigerator immediately after use.
Set your fridge to 4 degrees Celsius.
Use clean cutlery.
Freeze smaller portions, for example in an ice cube mold.
Use it as a topping over your yogurt or in your shake.