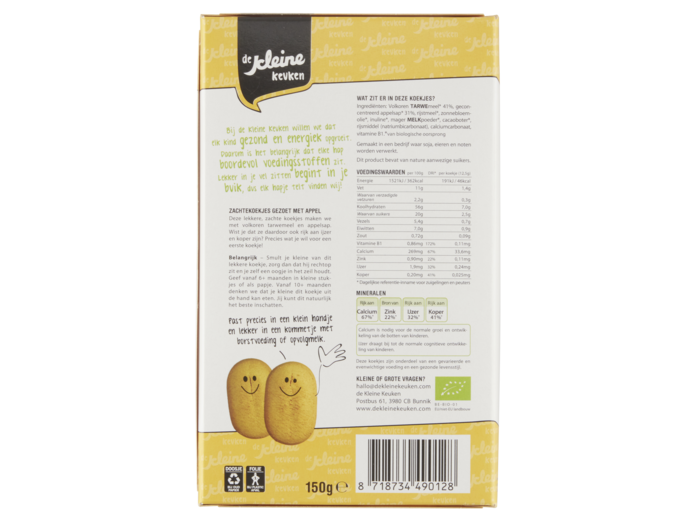 Ingredients:
Wholemeal WHEAT flour* 36%, concentrated apple juice* 32%, rice flour*, vegetable oils and fats* (sunflower*, cocoa*), skimmed MILK powder*, minerals (calcium, magnesium), raising agents (ammonium carbonates, sodium hydrogen carbonate), natural Bourbon vanilla, vitamin B1, emulsifier (sunflower lecithin), food acid (citric acid)
* of organic sources.
Allergens: 
Wheat (gluten), milk (lactose)
Produced in a facility where soy, lupine, eggs and nuts are processed.
Please note: begin with giving your child small pieces, if they are already good at chewing you can give them bigger pieces. Always supervise your child.
Contents: 150 gram