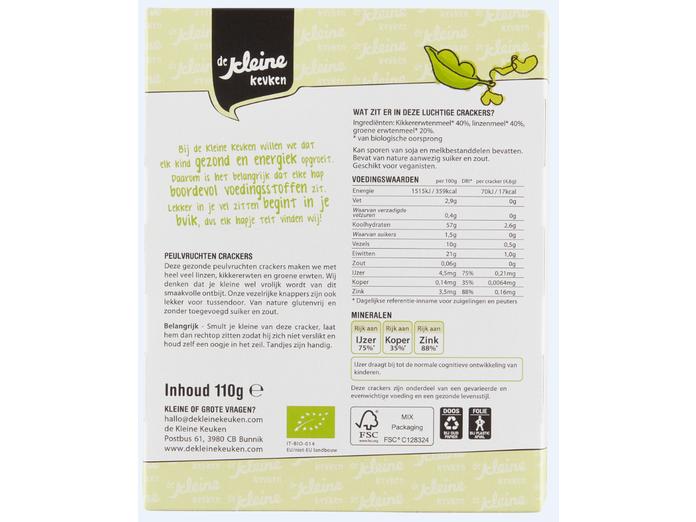 Ingredients:
Chickpea flour* 40%, lentil flour* 40%, green pea flour* 20%
* organic origin
Allergens:
May contain traces of soy and milk components.
Minerals:
Rich in iron
Rich in copper
Rich in zinc
Iron contributes to the normal cognitive development of children.
These Crackers  are part of a varied and balanced diet and a healthy lifestyle.
Contains naturally present sugar and salt.
Suitable for vegans.
Contents: 110 grams